Instruction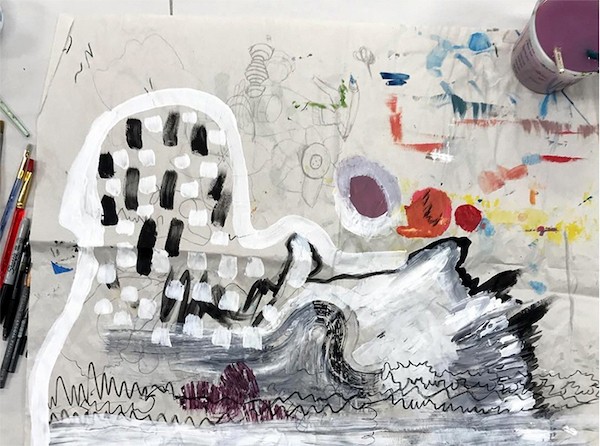 Teaching Philosophy
As a painting instructor, I emphasize basic tenets of color-mixing, composition, brushwork and drawing. I provide a supportive space for students to develop technique, and experiment with their process.
My workshops introduce students to various mixed-media techniques, conceptual approaches, and artists of differing disciplines. I encourage students to create something every day, and value process over product with the long-term goal of developing his/her singular aesthetic.
I teach acrylic painting and mixed media classes through the Asheville-Buncombe Community College's continuing education program. I also provide one-on-one instruction for artists interested in igniting a personal practice, and I lead intensive workshops in self portraiture, plein air painting, and group critique.
Download: Painting Black: The complete guide to mixing black in your paintings
YouTube channel: Painting with Ursula - instructional videos
Please contact me and/or subscribe to my newsletter for updates on classes, workshops, and other events. Most recent newsletter: May, 2020