Instruction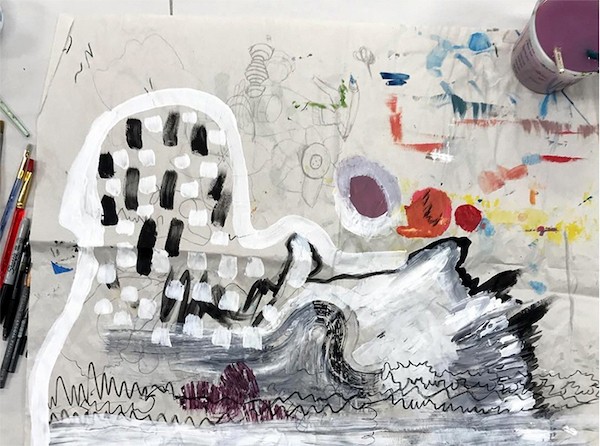 YouTube Channel: Painting with Ursula - instructional videos
Teaching Philosophy
As a painting instructor, I emphasize basic tenets of color-mixing, composition, brushwork, and drawing. I provide a supportive space for students to develop techniques and experiment with processes. My goal is that students come to understand the decisions they intuitively make.
My videos and workshops introduce students to various mixed-media techniques, conceptual approaches, and artists of differing disciplines. I advise students to create something every day and embrace a "process over product" attitude. There are no "failures," only opportunities for discovery. By adhering to a regular studio practice students will ultimately develop a singular creative perspective for themselves.
I regularly host livestream painting sessions on my YouTube Channel and I teach acrylic painting and mixed media classes through the Asheville-Buncombe Community College's continuing education program. I provide one-on-one instruction for artists who would like to ignite a personal practice, and I lead intensive workshops in self-portraiture, plein air painting, and group critique.
Please contact me and/or subscribe to my newsletter for online class updates, workshops, and other events. My most recent newsletter can be read here: January, 2022: Snow in the South